GHB Awning Cleaning Services:
Brush, Wash & Clean Awnings
Optional | Seal & Protect Awnings – Sealing Protects Your Awning from the elements by offering UV protection, mildew resistance and waterproofing, therefore preserving the integrity of your awning.
Low Volume Water Pressure Wash  Caution – High pressure washing methods can stretch and scar the awning creating permanent damage.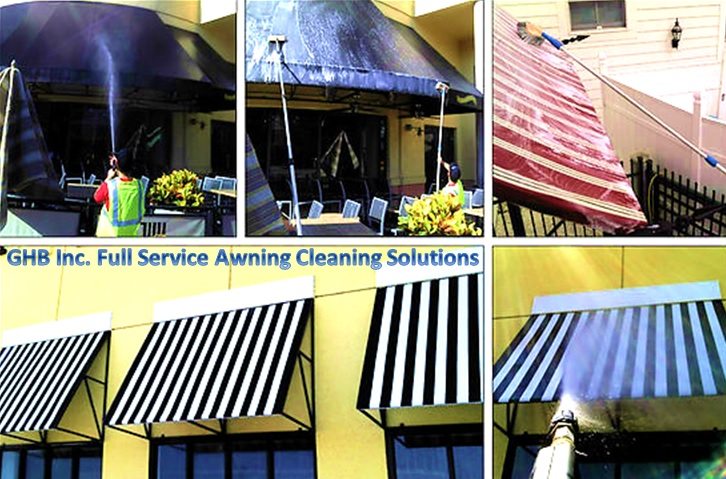 Why Clean Awnings?
Awnings are commonly used for adding a POP of COLOR to homes and buildings but they are also universally used for as a protect-ant from weather; creating shade when hot, wind shield when breezy and an umbrella when rainy. Because of the many functions, awnings are impacted by weather related abuse from high heat, strong wind & heavy water. In Washington, awnings also are impacted by heavy moss growth & pollution from cars, construction & pollutants in our rain water.
If you are wondering why your awning requires cleaning in the first place, you must consider the cost involved in replacing the old canopy with a brand new one. Regular awning cleaning extends the life expectancy of the product and with our 'no hassle' maintenance program you can rest assure that a minor cleaning expenditure protects your investment.
Regular maintenance and preservation cleaning process at GHB Window Cleaning Inc. saves you time and money as our trained and skilled team employs only the latest technical equipment & product. We provide one of the finest and well-recognized awning cleaning services in WA. GHB Window Cleaning Inc. has over 25 years of expertise in servicing residential & commercial clientele in the area.
The GHB Window Cleaning & Maintenance Difference:
Neat and Courteous Professionals. On time arrival, full uniforms and shoe covers.  Proof of insurance upon request and references.  All employees have gone through extensive background checks. Clearly the right choice you can trust for your home and property.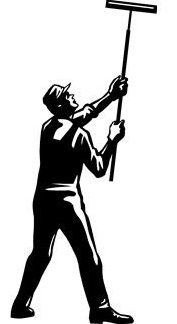 Clearly the Right Choice! Suddenly the idea of Clean Windows, Clean Gutters & Clean Roofs all year round became a whole lot clearer!  GHB Window Cleaning knows that first impressions are lasting and when your building has clean windows, people notice.
With over 25 years of experience, you can rely on our fast, professional on time service!

Visit all GHB Companies & Services...


Phone
Website
Description
Expert Local Awning Cleaning Services in WA with Satisfaction Guaranteed & Better Business Bureau Accredited | Free Estimates