Our Professional Commercial Window Cleaning Services include:
Commercial Window Washing
High-Rise Window Cleaning & Fall Protection Safety Experts
Office Window Cleaning
Skylight Cleaning
Store Front Cleaning
Awning Cleaning
New Construction Clean Up –  Our preferred cleaning method is Double Zero Fine Steel Wool.  Razor Blades are not recommended and can scratch glass.
Rental Properties
Annual Anchor Inspections – visit www.ghbfallprotection.com
Window Cleaning Budget Consultations
Our window cleaning solutions are guaranteed; we are not satisfied until you are satiated with our  commercial window cleaning service.
If your building has limited roof anchors or tie off points, we have mobile roof anchors that are OSHA and ANSI approved.

Buildings that have limited roof anchors or tie-off points for window cleaning or exterior building work from a Bosun's Chair, can use mobile roof rigs or parapet clamps.  Prior to using any mobile anchor system a proper knowledge of a typical worker's weight and instruction must be understood by each operator.
Mobile roof rigs are designed with an Outreach Arm/Beam and Counterweights.  The Outreach arm can extend typically from 2 feet to 3 feet and can hold a typical average worker plus tools.   The counterweights, depending on the arm outreach, ranges from 400 lbs – 800 lbs.  Mobile roof rigs must be certified by OSHA and meet all ANSI standards for fall protection and proper inspection prior to use is required.
A parapet clamp is another anchor point that could be used for buildings with limited roof anchors.   The clamp is secured on the engineered structured parapet wall and can typically hold one average person including tools and supplies.  Each parapet clamp needs to be OSHA certified and meet all ANSI standards for fall protection.
The GHB Window Cleaning & Maintenance Difference: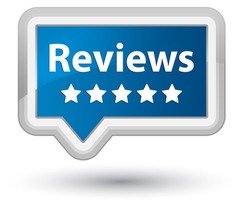 Neat and Courteous Professionals. On time arrival, full uniforms and shoe covers.  Proof of insurance upon request and references.  All employees have gone through extensive background checks. Clearly the right choice you can trust for your home  and property.
Clearly the Right Choice! Suddenly the idea of Clean Windows, Clean Gutters & Clean Roofs all year round became a whole lot clearer!  GHB Window Cleaning knows that first impressions are lasting and when your building has clean windows, people notice.
With over 25 years of experience, you can rely on our fast, professional on time service!