GHB QUALITY CONTROL & CUSTOMER SATISFACTION
ASSURED QUALITY: GHB Cleaning Services, we only use Top of Line Materials and Tools to ensure each job is delivered with high quality to exceed expectations.
PREMIUM SERVICES: Each service is customized to each customer.  We know that there is no "One Job Fits All' so we ensure we understand your needs, special requests and scope of work prior to each job.
SPECIAL DISCOUNTS: We know that cleaning and maintaining a building is on-going, we offer 25% discounts for regular scheduled services for all clients.  Weather your schedule is on a Bi-Annual Basis or Quarterly basis, we want to reward your diligence in keeping a clean building & home.
STREAMLINE PROCESS: From the estimating process to the final delivered product, our process is easy for you!  We use the top of the line technology for scheduling each team of experts to your home/business for on-time service appointments.  As well as easy payment options – Check, Credit Card or Online Invoicing through PayPal.  We know if it is easy for our clients, they will continue to be GHB Clients for Life.
The GHB Window Cleaning & Maintenance Difference:
Neat and Courteous Professionals. On time arrival, full uniforms and shoe covers.  Proof of insurance upon request and references.  All employees have gone through extensive background checks. Clearly the right choice you can trust for your home and property.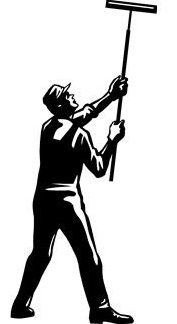 Clearly the Right Choice! Suddenly the idea of Clean Windows, Clean Gutters & Clean Roofs all year round became a whole lot clearer!  GHB Window Cleaning knows that first impressions are lasting and when your building has clean windows, people notice.
With over 25 years of experience, you can rely on our fast, professional on time service!

Visit all GHB Companies & Services...