GHB Window Cleaning has a flawless safety record thanks to our Fall Protection division that focuses on continued education for our employees.   We train each employee per OSHA, ANSI & WAC laws that govern window cleaning, fall arrest training & certifications.
Prior to hiring a window cleaner we encourage all Property Managers / Owners to interview the company and ask the below questions to ensure cleaning companies are following state & federal laws.  If the cleaning company can't answer all the below questions correctly, it may be time to interview other window companies.   This will ensure you are protecting your investment plus it will limit your liability.
Q: How many feet up is considered a fall hazard? A: 4 feet (OSHA 1910.23)
Q: When is Fall Protection Required? A: Any heights over 6 feet (OSHA 1926.500)
Q: How close to the roof's edge can you be without being tied off in a full body harness? A: No person can be closer than 10 feet to an edge without fall protection gear. OSHA 1926 Subpart M (fall protection)
Q: Do you have a site specific safety plan? A: Per WAC 296-878-14005 a safety plan is mandatory.
Q: How often should roof anchors be inspected by a qualified person? A: OSHA requires that all building owners must have the roof anchors inspected annually (OSHA 1910.66)
And remember, always get a  copy of a Certificate of Insurance and ask to be added an additional insured.  You may also request information on their training and certification programs.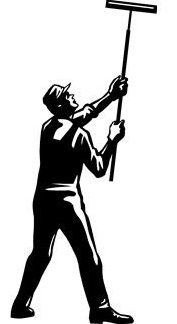 Clearly the Right Choice! Suddenly the idea of Clean Windows, Clean Gutters & Clean Roofs all year round became a whole lot clearer!  GHB Window Cleaning knows that first impressions are lasting and when your building has clean windows, people notice.
With over 25 years of experience, you can rely on our fast, professional on time service!

Visit all GHB Companies & Services...