GHB Window Cleaning Inc. draws up a winning game plan to help the VMAC prepare for the 2015-2016 Season
Bellevue, WA July 31, 2015 – With Seattle patiently waiting for football season, the Virginia Mason Athletic Center is supporting local businesses as they gear up for training camp.   GHB Window Cleaning Inc., a small Seattle Business, has been working hard preforming exterior window cleaning and top –bottom pressure washing services at the facility; helping prepare the VMAC for the return of the 2015 Conference Champions.  However, it takes a great game plan to execute work at heights over 120 feet.
Although this game plan may not consist of X's & O's or a quarterback sneak, it does include a route to safety that always leads to a win.  Prior to work commencing, Labor and Industries requires all contractors to have an Accident Prevention Program and with the technicians working as high as 120 feet a Site Specific Safety Plan or Fall Protection Work Plan is required.  This plan identifies fall hazards of 10 feet or more and informs the technicians and the facility of the methods of fall protection being used as well as a detailed rescue strategy if needed.  The department of Labor and Industries & OSHA imposes heavy fines for companies that do not follow these regulations.  The laws are inforce to keep workers safe & limit liability.  Because of the safety preparations executed beforehand and a winning game plan, GHB Inc. has a perfect, flawless safety record; Win!
George Brewer, President of GHB Window Cleaning Inc., recognizes that safety is always priority one and has on-going employee training & offers his expertise to other local business's in the area.   He said, "Falls are one of the most common serious work related accident and so many owners are unaware of their obligations when it comes to laws that govern fall protection both on the State (WISHA) & Federal (OSHA) Level. … Our game plan simple; prepare & train with safety and execute with quality service."
To learn more about working at heights & fall protection safety, visit us at http://ghbfallprotection.com or call (844) 438-4429.
About GHB Window Cleaning Inc.
GHB Window Cleaning Services Inc., provides affordable quality window cleaning services in Seattle, Bellevue and Washington State.   They specialize in residential window washing and commercial midrise and high-rise window cleaning and clearly shine in customer service.  Their elite Safety Division focused on Fall Protection and exclusive employee training separates them as the best.  Visit http://ghbwindowcleaning.com to learn more about their services.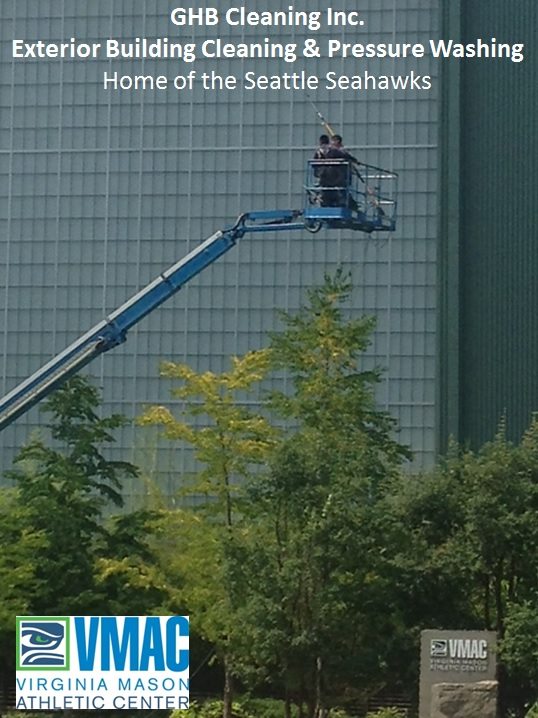 Contact:
Dawn Houg
GHB Inc., Media Relations
Web. http://ghbwindowcleaning.com
Email: office@nullghbwindows.com
Tel. (425)250-1044
Summary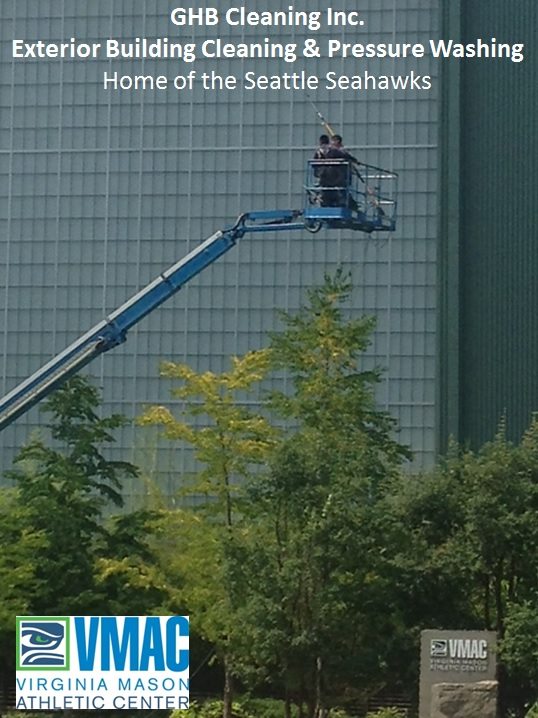 Article Name
Local Business Preps the VMAC & Draws Up a Winning Safety Plan
Description
GHB Window Cleaning Inc. draws up a winning game plan to help the VMAC prepare for the 2015-2016 Season
Author